regina vannicola real estate group
locally based, community focused...
The Regina Vannicola Real Estate Group is a Keller Williams Double Platinum Team Award recipient, and the #1 team in Santa Monica. We are a highly focused, results-driven group that specializes in Westside properties. With decades of collective real estate experience, and personal understanding of the community, we offer insights into this highly competitive market that clients will not find anywhere else.
With an unmatched dedication and proven award-winning results, we consistently secure for our clients the best return on investment or the perfect home for all of their needs. Whether buying or selling, we take care of every single detail and are committed to providing clients with a stress-free, premium experience that returns the best possible results.
meet regina vannicola real estate group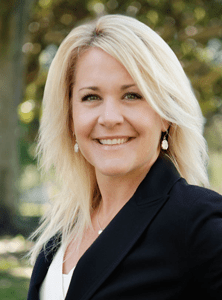 PRINCIPAL
regina vannicola
424.272.5120
regina@reginavannicola.com
CalBRE 01389034
No nonsense, efficient, driven – Regina is the consummate real estate professional and leader in the industry. As the former Managing Director at Keller Williams Santa Monica, and a top producer on the Westside since 2004, she possesses an unparalleled understanding and command of the local market. Regina is an award-winning agent, having received Keller Williams awards for achieving the top spot as the #1 Residential Agent for sales volume in Santa Monica and #3 in all of Southern California. She also recently received the Keller Williams Double Platinum Team Award, making the team she leads #1 in Santa Monica.
Clients choose to work with Regina because of her proven track record of delivering multiple, high quality offers. She is known to consistently achieve offers that exceed asking prices, and transcend the already high expectations of her clients. Regina accomplishes this day in and day out, because of her expert knowledge base and understanding of true property values. This isn't something that can be taught; it comes with experience.
From the listing through negotiations, she is relentless in her commitment to get the most for her clients. That's why she ranks in the top 1% nationally. At the end of the day, Regina makes certain that her clients receive the optimal return on their investment.
Regina holds a Bachelor's degree in Economics from UCLA and is a member of the Beverly Hills/Los Angeles, California and National Associations of Realtors.
Regina's commitment to her profession and to her clients is unmatched.
Sold a Condo home in 2017 for approximately $500K in Mar Vista, Los Angeles, CA. Regina helped me sell my condo fast, getting great offers within a week of listing. She was great with every part of the process, and I certainly believe she got me the best price I could have.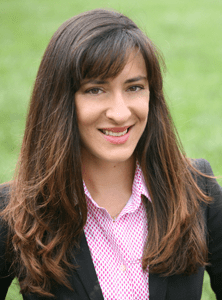 LEAD BUYER SPECIALIST
pilar taylor
310.867.0746
pilar@reginavannicola.com
CalBRE 01956362
Pilar is the lead buyer specialist for the Regina Vannicola Real Estate Group, specializing in Westside properties. Her intimate knowledge of the local market combined with unparalleled negotiation tactics, yield the best possible prices for her clients.
Pilar understands that buying a new home can seem overwhelming, from multiple competitive bids, inspections, escrow, closing and even moving in.  With her extensive knowledge of the industry and attention to detail, she puts her clients at ease and is their advocate every step of the way. She has built a network of professionals connected to all facets of purchasing a property, including contractors that can make your new home the home of your dreams.
Pilar provides clients with personalized opportunities with both on and off-market properties, expanding their reach `to find the right home at a great price. She holds a Bachelor's degree from Cornell University and is a member of the Beverly Hills/Los Angeles and National Association of Realtors.
– Bachelor's degree from Cornell University Member of Beverly Hills
– Greater Los Angeles Association of Realtors
– Member of National Association of Realtors
Bought a Single Family home in 2016 for approximately $1.375M in Del Rey, Culver City, CA. Review for Team Member: Pilar Taylor Pilar helped us with the purchase of a single family home in South Del Rey. She was an incredible partner that guided and supported us through every step of the process. She is […]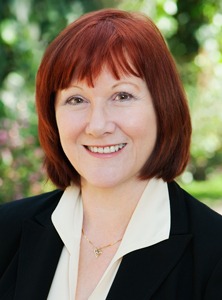 DIRECTOR OF OPERATIONS / REALTOR
maureen madison
310.482.2065
maureen@reginavannicola.com
CalBRE 01842245
An enhanced client experience – that's Maureen's top priority and what drives her. From the first phone call or meeting through when the paint is drying on a client's new home, she makes sure that all questions are answered and all needs met.
With over 40 years as a Westside resident, Maureen has an in-depth knowledge of the neighborhoods and is an active member of the community. As a director of the Del Rey Residents Association, she keeps her finger on the pulse of opportunities to make the Westside a great place to buy a home. Maureen uses her extensive background in operations and personnel management to efficiently and effectively take advantage of those opportunities for her clients.
Maureen is a volunteering member of the Community Emergency Response Team (CERT), and trained in disaster preparedness and mitigation. Through her residents association, she also has partnered with the Los Angeles Unified School District, supporting a better educational experience for young students in the area. Maureen has unique and meaningful insights that give clients the confidence they need to make an informed decision regarding their purchase.
Bought a Townhouse home in 2013 for approximately $600K in Mid-City, Santa Monica, CA. Review for Team Member: Maureen Madison Maureen was excellent and very responsive. She helped us find the best property for us within our price range and preferred location and school district. She negotiated a real steal for us, then helped us […]