regina vannicola real estate group
locally based, community focused...
The Regina Vannicola Real Estate Group is a top-producing  community-focused team serving all of Santa Monica and the Westside. We are a highly focused, results-driven group that specializes in Westside properties. With decades of collective real estate experience, and personal understanding of the community, we offer insights into this highly competitive market that clients will not find anywhere else.
With an unmatched dedication and proven award-winning results, we consistently secure for our clients the best return on investment or the perfect home for all of their needs. Whether buying or selling, we take care of every single detail and are committed to providing clients with a stress-free, premium experience that returns the best possible results.
meet regina vannicola real estate group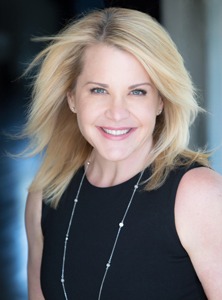 REALTOR®
regina vannicola
424.272.5120
regina@reginavannicola.com
CalBRE 01389034
No nonsense, efficient, driven – Regina is the consummate real estate professional and leader in the industry. As the former Managing Director at her previous brokerage and a top producer on the Westside since 2004, she possesses an unparalleled understanding and command of the local market. Regina is an award-winning agent, having received multiple accolades for achieving the top spot as the #1 Residential Agent for sales volume in Santa Monica and #3 in all of Southern California. She also recently received her previous firm's Double Platinum Team Award, making the team she leads #1 in listings taken in Santa Monica.
Clients choose to work with Regina because of her proven track record of delivering multiple, high-quality offers. She is known to consistently achieve offers that exceed asking prices while transcending the already high expectations of her clients. Regina accomplishes this day in and day out, because of her expert knowledge base and understanding of true property values. This isn't something that can be taught; it comes with experience.
From the listing through negotiations, she is relentless in her commitment to get the most for her clients. That's why she ranks amongst the top producers nationally. At the end of the day, Regina makes certain that her clients receive the optimal return on their investment.
Regina holds a Bachelor's degree in Economics from UCLA and is a member of the Beverly Hills/Los Angeles, California and National Associations of Realtors.
Regina's commitment to her profession and to her clients is unmatched.
Sold a Condo home in 2018 in Wilshire/Montana, Santa Monica, CA. Regina came fully prepared to our first meeting. Her professionalism and great attitude lead to a quick good sale. She and her team were on top of everything that came up during the sale. She is highly recommended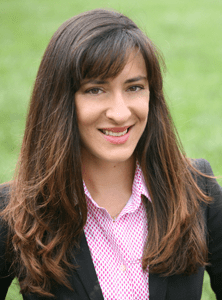 LEAD BUYER SPECIALIST / REALTOR®
pilar taylor
310.867.0746
pilar@reginavannicola.com
CalBRE 01956362
Pilar is the lead buyer specialist for the Regina Vannicola Real Estate Group, specializing in Westside properties. Her intimate knowledge of the local market combined with unparalleled negotiation tactics, yield the best possible prices for her clients.
Pilar understands that buying a new home can seem overwhelming, from multiple competitive bids, inspections, escrow, closing and even moving in.  With her extensive knowledge of the industry and attention to detail, she puts her clients at ease and is their advocate every step of the way. She has built a network of professionals connected to all facets of purchasing a property, including contractors that can make your new home the home of your dreams.
Pilar provides clients with personalized opportunities with both on and off-market properties, expanding their reach `to find the right home at a great price. She holds a Bachelor's degree from Cornell University and is a member of the Beverly Hills/Los Angeles and National Association of Realtors.
– Bachelor's degree from Cornell University
– Member of Beverly Hills Greater Los Angeles Association of Realtors
– Member of National Association of Realtors
Bought a Condo home in 2017 in Downtown/Third Street Promenade, Santa Monica, CA. This is a long due review for Pilar, who was very professional and reliable. She helped us through the offer process for a condo we really liked in Santa Monica the summer of 2017. She was very patient throughout the process, I […]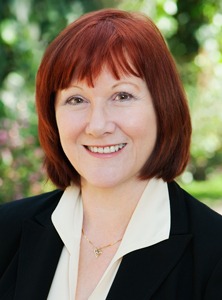 DIRECTOR OF OPERATIONS / REALTOR®
maureen madison
310.482.2065
maureen@reginavannicola.com
CalBRE 01842245
Maureen Madison entered the real estate business in 2008 and joined the Regina Vannicola Team, as the original Team Member in 2011, where she received extensive training and gained a deep knowledge in all the ins and outs of the business. The Regina Vannicola Team grew exponentially with their single goal to provide each and every client with an unparalleled level of service.
Maureen specializes in the Del Rey neighborhood of Los Angeles. As a long time Del Rey resident and member of the Residents' Association Board, is dedicated to supporting the best interests and well-being of the neighborhood.
In that spirit she offers a caring, concierge approach to helping seniors navigate the intricacies of moving out of a long-time residence. Whether looking to stay safely in their home or move on to the next, we can offer resources to help with every detail.
Bought a Condo home in 2018 in Mid-City, Santa Monica, CA. I had a great buying experience with Maureen. She was down for marathon open house sessions, quickly intuited what my wants and needs were, and was always very quick to respond to my inquiries. It's possible I could have gotten a slightly better deal […]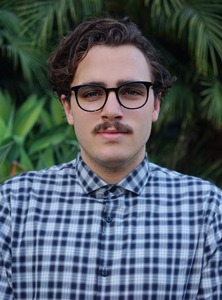 BUYER'S AGENT / REALTOR®
oliver scherillo
310.435.8331
oliver@reginavannicola.com
CalBRE 02017961
Oliver Scherillo, a coastal SoCal native, has had a passion for real estate since the beginning, and a commitment to making a true impact on everyone that he comes in contact with, both in and out of the business. Oliver takes pride in his honest communication and dedication to his clients. He has a genuine interest to help others and as a result is able to provide exceptional customer service and build lasting relationships.
Oliver understands that representing a buyer isn't just about the sale, it is about helping someone find their dream home and reach their goals. Whether they are a first-time buyer or someone looking for their forever home, Oliver will proactively search for the perfect fit.
Oliver works with a team of the best professionals ready to assist with all the details necessary to close a successful sale. Understanding your goals is the first step in creating a plan of action to assist you with the buying process, and Oliver looks forward to the opportunity of earning your business. He is not just a Realtor, but a guide that leads you every step of the way.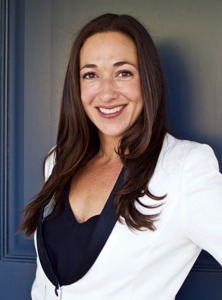 BUYER'S AGENT / REALTOR®
michelle liberman
917.692.4977
michelle@reginavannicola.com
CalBRE 01922406
Michelle Liberman moved to Santa Monica fourteen years ago from New York City, where she worked as a national sales manager in the fast paced garment district. Michelle studied at the University of Oneonta, and graduated with a BS in Business Economics.
She now has three beautiful children in the Santa Monica Public School system. Bringing her straightforward persona and her natural talent for business negotiation, Michelle has joined the Regina Vannicola Team at Keller Williams Santa Monica. One of her goals is to model for her children that a successful mother can be a strong business woman, too. Because of Michelle's longstanding ties with the Santa Monica community, she is especially committed to connecting people with homes in the neighborhood.