Thinking about your next big move? Choosing a place to live is a highly personal decision, and there are a lot of factors that go into it besides purely financial ones. For example, maybe you live in a place with a high cost of living, but you're also close to your friends and family. Or maybe you work in an industry that only exists in certain regions. Or maybe you just really love the school district your kids are in. But if the most important thing to you is cost, then read on to see what states were the cheapest and most expensive.
Santa Monica Market Update | March 2022
Average Sold Price
Million
Up 53.8%
from February 2022

Up 333.3%
from February 2022

Average Sold Price
Million
Up 41.7%
from February 2022

Down -42.9%
from February 2022
Food Obssession of the Month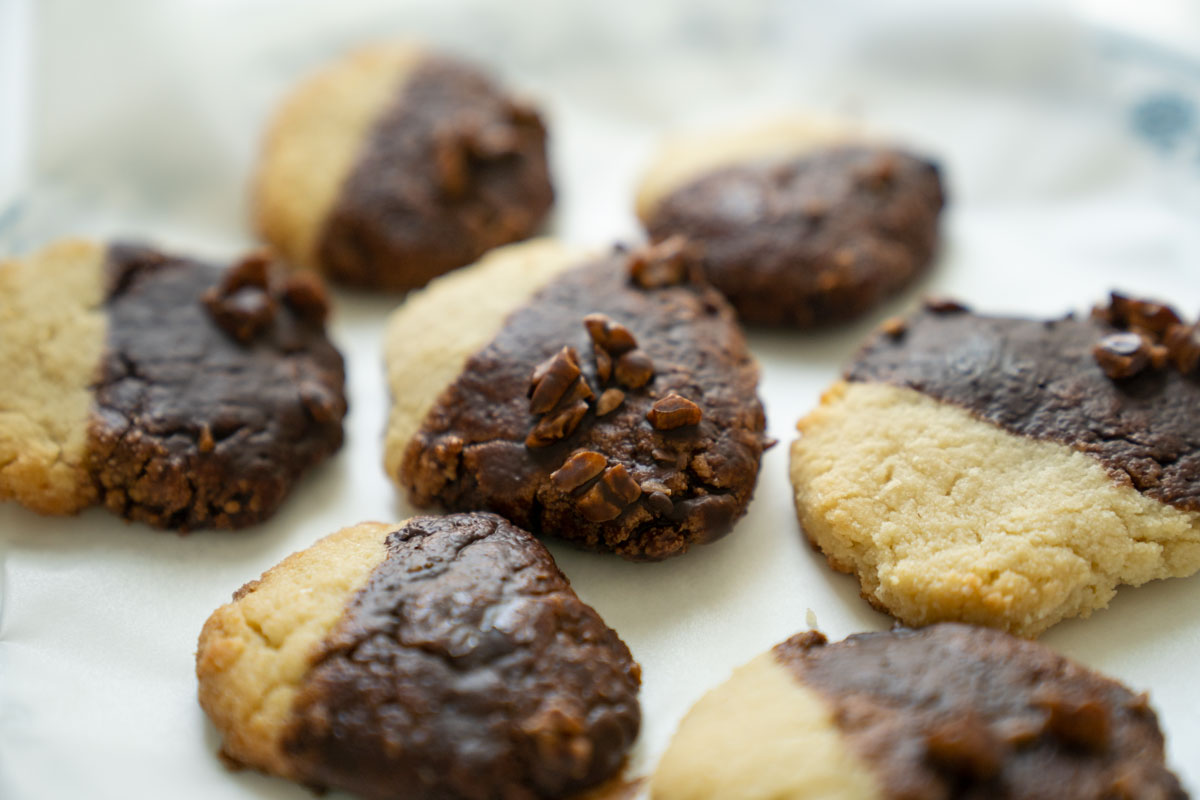 Take a bite of these buttery shortbread cookies! These are so easy to make with only 4 ingredients.
Ingredients
2 1/2 cups Wholesome Yum Blanched Almond Flour

6 tbsp Butter (softened; can use coconut oil for dairy-free, but flavor and texture will be different) *

1/3 cup Besti Monk Fruit Allulose Blend (or 1/2 cup pure allulose or pure erythritol)

1 tsp Vanilla extract
OPTIONAL CHOCOLATE DIP
1/2 cup Sugar-free dark chocolate chips

2 tsp Coconut oil

3 tbsp Pecans (chopped)
Looking to spruce up your closet and home for Spring? Check out the Santa Monica flea market featuring local venders and artists.
When: 1st & 4th Sunday of April
Where: Santa Monica Airport
"We've tracked down the best views—some even have great cocktails!—from picturesque Pacific sunsets to the Downtown skyline."  Breathe in the fresh Spring air at one of the best rooftops in LA!
People spent over $500 million on virtual real estate assets in 2021, but until very recently, it hasn't been easy to find the data necessary to make informed purchasing decisions. The situation was such that people often bought land uncertain of where it was even located. Sensing the need for better data, several companies have jumped in over the last year or so to try to fill the void. There are now a few places to obtain good information on the virtual real estate market!
Over the past few months, we've been noticing the rise in rooms—not just designated areas of a larger space, but sectioned-off spaces complete with four walls. So, what gives? Is the open floor plan on its way out? Admittedly, it depends on who you ask.
Many homeowners now depend on outdoor areas to provide additional living space, a peaceful escape, and a connection to nature that their homes might otherwise lack. To accommodate these new needs, the latest outdoor living trends embrace the comfort, convenience, and style common to home interiors.
Whether you call them Space Age or Atomic Age, the homes built in the 1950s and 1960s represented a new wave of modern architecture inspired by space exploration and futuristic ideas. Now that space travel for the layman is becoming a reality, we can expect to see architects and designers gathering inspiration from the new boom and from advancements in materials and technology.