Regina Vannicola Real Estate Group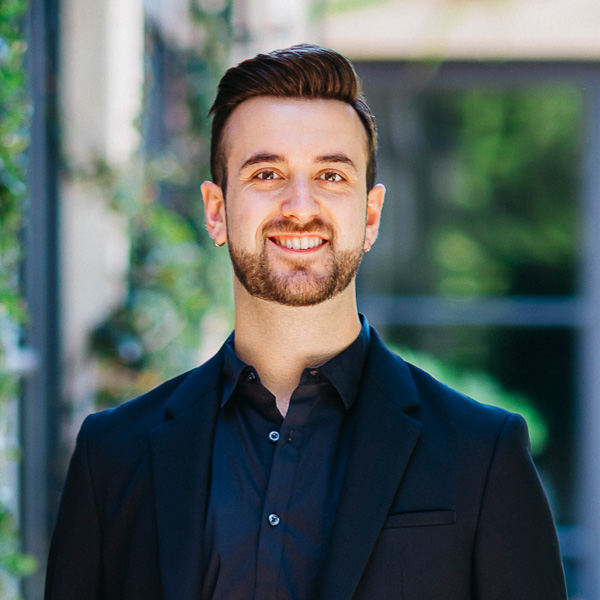 OPERATIONS MANAGER
REALTOR®
Sebastian Lorefice
908.670.1357
sebastian@reginavannicola.com
DRE 02128010
With an extensive background in the hospitality and events industry, Sebastian's detail oriented mindset and client-first approach makes him an essential fit within the Regina Vannicola Real Estate Group. His passion for and dedication to the real estate industry brings a motivational and competitive advantage to not only his role as our Operations Manager, but as an Agent as well.
Prior to joining the Real Estate world, Sebastian oversaw corporate events for the Hyatt Regency, first at their Jersey City, New Jersey site, and most recently at their Newport Beach, California venue. Alongside his professional experience, Sebastian holds a Master's Degree in Business Administration and a Bachelor's Degree in Hospitality & Tourism Management. With both immense first-hand experience and a strong educational cornerstone, Sebastian utilizes his natural customer service and his knowledgeable skill set when dealing with each of his clients.
Focusing on the fast-paced and highly sensitive real estate markets of Los Angeles and the Westside, Sebastian is able to pull from his background to multitask, manage, and mitigate - ensuring his client's happiness, as well as their success, in achieving their real estate goals.
Sebastian currently resides in West Hollywood and when not exercising his enthusiasm for real estate, he can be found experiencing all of the best that Southern California has to offer - from various beaches and word of mouth hikes to unique restaurants and upcoming hotspots.